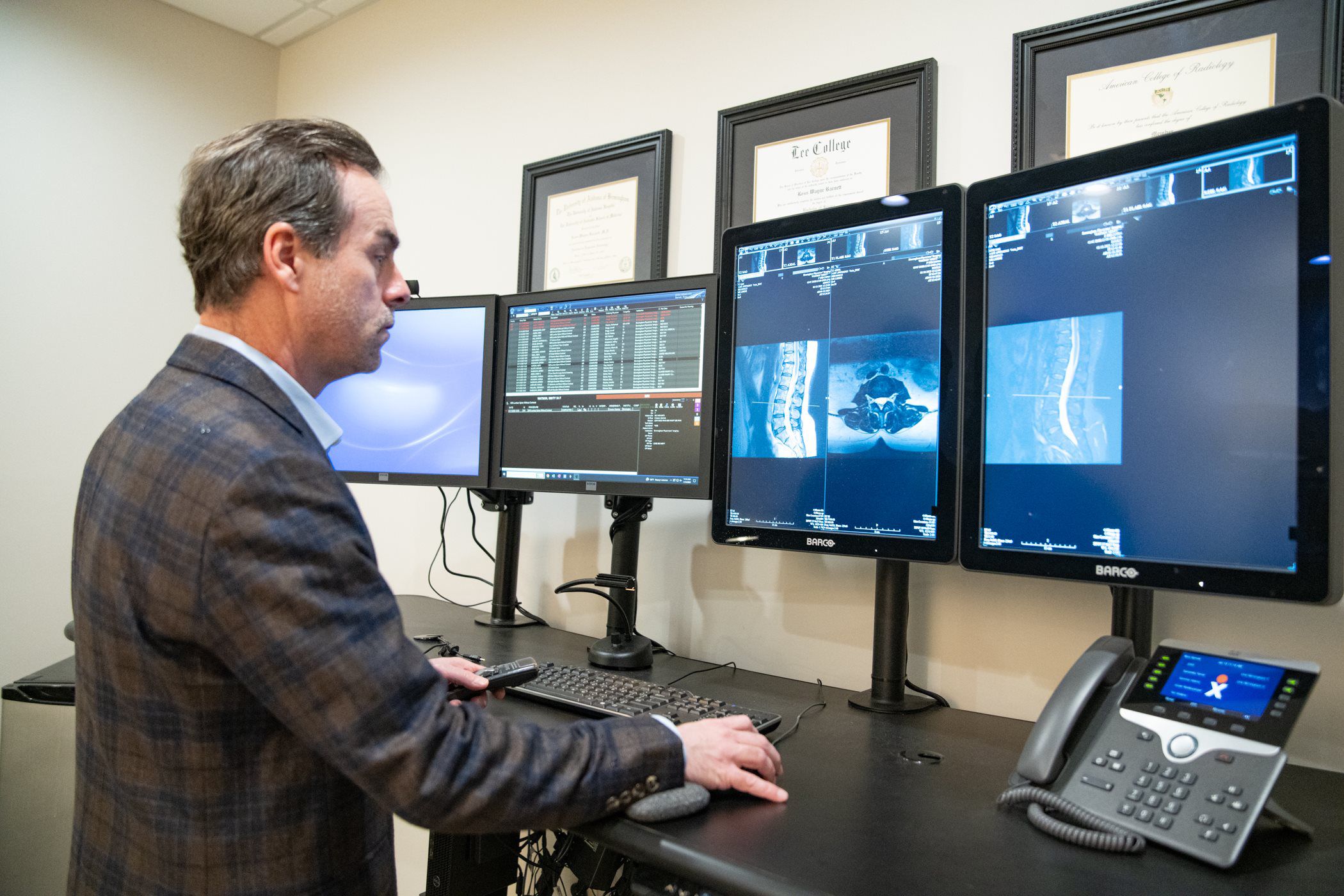 Providing Detailed Results for Your Patient Exams
Southern Radiology Specialists is a radiologic services provider.  As an owner of radiology practices, SRS knows the business of medical imaging.  Through that experience, we know the importance of professional, concise imaging reports with a quick turn-around.  Our teleradiology imaging interpretation service is a USA-based, physician-owned service with advanced online technology that allows HIPAA compliant, seamless transfers of images from your imaging equipment to our PACS.  The final report is sent directly to you upon completion.  We provide diagnostic interpretations for MRI, CT, PET/CT, Nuclear Medicine, Ultrasonography, and many other imaging specialties.  We hold licensure throughout the Southeast, including Alabama, Georgia, Mississippi, Tennessee, Florida, Louisiana, and North Carolina. If there is interest in utilizing our services within other states, licensure in those states can be considered.
Southern Radiology Specialists offers a unique management service that utilizes a team of imaging professionals with expertise in many aspects of radiologic technology.  
Diagnostic teleradiology is an ancillary service of invaluable proportions. In Teleradiology, patient images are transferred electronically from one location to another for the purpose of obtaining professional, specialized interpretation of the images to assist the referring doctor in diagnosing illness or injury.  This is particularly important when a sub-specialist radiologist interpretation is needed, and access to these radiologists is limited. 
Our Teleradiology system utilizes standard network technologies that allow viewing on your electronic devices.  Our services allow medical organizations access to online images and reports 24 hours a day. We also provide overflow read assistance to groups that prefer teleradiology over the expense of hiring another radiologist. We offer quick turn-a-round time in report generation, which is key to better patient care.