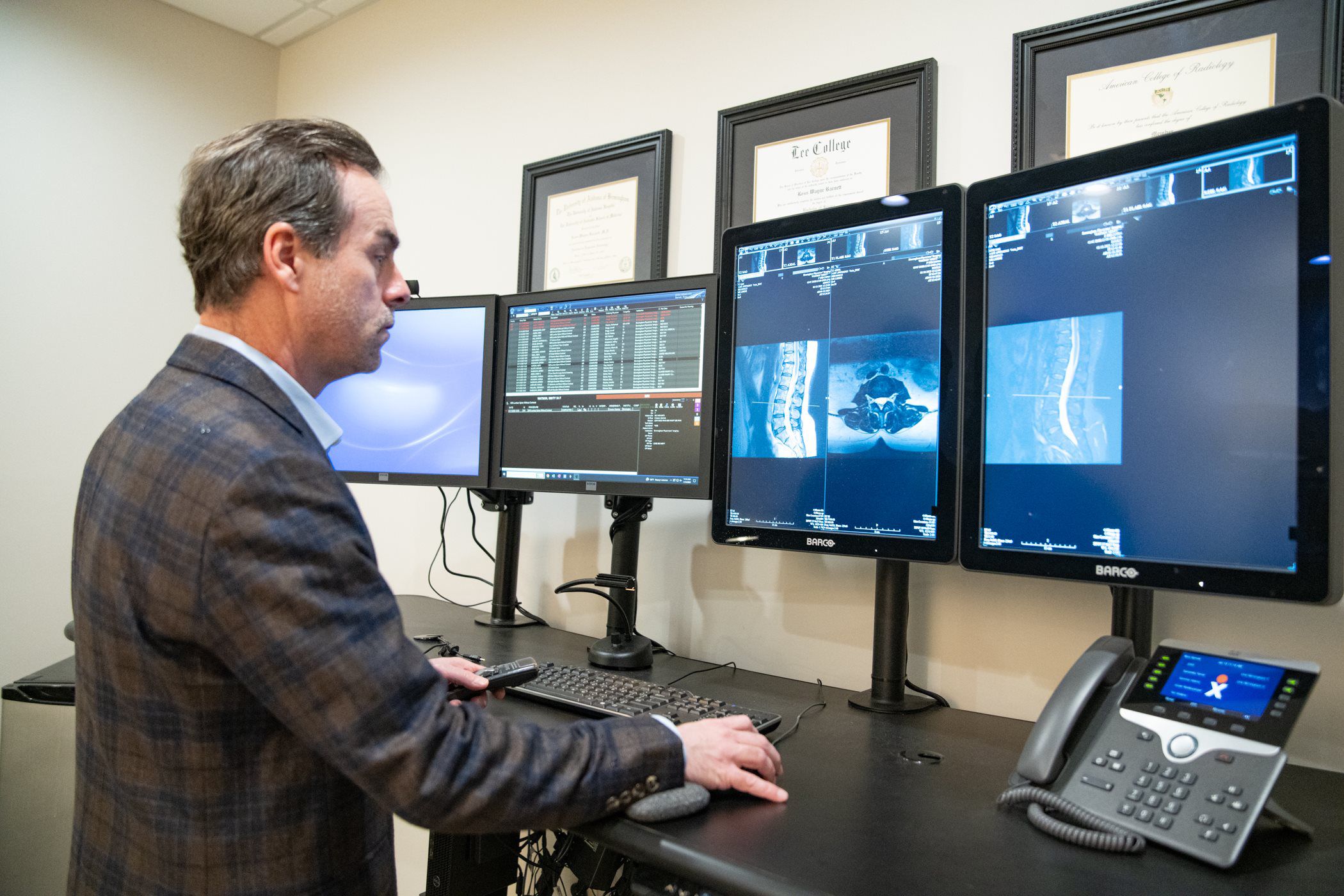 R. W. Barnett Radiology, PLLC is a diagnostic teleradiology imaging interpretation service located in Montgomery, AL.  In business since 2003, we are a USA-based, physician-owned, service. Our main purpose is to provide high quality teleradiology diagnostic imaging interpretation services, and through our advanced online technology, alleviate the shortage of qualified radiologists.  R.W Barnett Radiology offers interpretations of a wide variety of imaging procedures by sub-specialty trained radiologists. We utilize a high-tech digital, HIPAA compliant, PACS computer system to view your images and provide results quickly. R. W. Barnett Radiology, PLLC employs radiologists who are certified in states all across the southeast.  Interested in our services, but out of our area?  We would gladly discuss with you the possibility of expanding our certification to your state.  Read "Our Specialties" for more details.
We offer a wide range of services that are catered to your specific workflow. We offer built-in RIS functionality and workflow automation that results in faster turn-around time in report generation.
Set-up of teleradiology and IT services

On-site professional staff training

Admin services

Billing assistance training

Competitive rates 
RWBarnett Radiology, LLC offers a broad range of image interpretation, from the most complex cases to the simplest, most straight-forward. With attention to detail, we provide results that allow ordering physicians and surgeons to take next steps in caring for their patients without the need for additional clarification and direction. For more details, choose "What We Interpret" here:
Contact Us For a Quote Today!